Belief in yourself, your purpose and your future.
That is the foundation that we build in children every single day.
Our future depends on them. A child who loves Judaism today will grow to be an adult who can pass that love on to the next generation. But, as you know, programs like ours cannot be sustainable without your help…
The focus of the Atideinu program is to empower children to embrace a healthy outlook and have the skills to live their best life. Children with a healthy self-esteem and a strong level of emotional intelligence grow into well-adjusted, contributing members of our community.
That is what we do at Atideinu.
We support children by giving them the skills they need to live a mentally, physically, socially and emotionally strong life as part of the Jewish community. We reinforce the positive skills they already have and help them to feel confident and successful.
Without this type of support, our children may be at risk. 
With your financial assistance, and our commitment to our mission, TOGETHER we can change the world – one child at a time!
Won't you please join us in helping our kids?
Click below for options on how you can contribute to this program and strengthen our community. Please donate (it is tax deductible):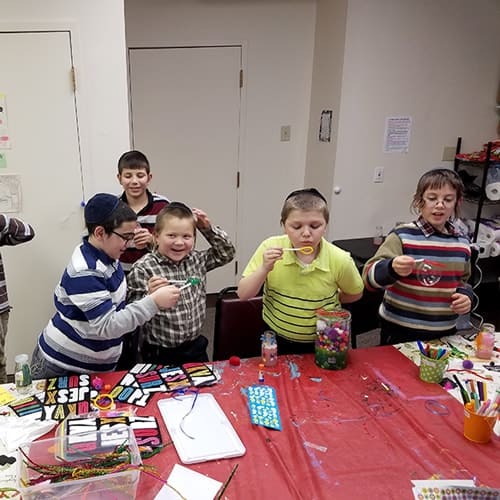 Items that say 'Sponsor' can include a notice per the sponsor's request in our facility. Amounts are suggested donations only and are an example of what the money will be used for.