Children who participate in Atideinu make amazing strides in social and emotional learning competencies including self-awareness, self-management, social awareness, responsible decision making, and relationship skills. As they learn the vocabulary of feelings, they begin to recognize their own inner strengths and to appreciate the role of the community in their lives as well as their role in the community.
We measure growth in each child with semi-annual assessments. Parent assessments indicate that:
100% would recommend Atideinu to others
100% saw growth in their child in the first six months at Atideinu
94% noticed growth in their child in six or more areas within one year
80% observed an increase in self-advocacy in their child within one year
"We knew that we could make big changes in these kids' lives – big, positive changes over time – but we never anticipated that it would happen so quickly, which only proves how eager they are to learn and grow. They're old enough to understand the concepts and young enough to not be terribly critical of them and be accepting of them and able to implement them.

"It's like planting a seed and thinking you're going to have to wait for 20 years for that oak tree to grow and (finding) out it's putting out acorns in six months."

Malka Leah Koval, Founder
"Atideinu is our daughter's family away from home. Life skills, social skills, and Yiddishkeit are infused into every minute of her time at Atideinu and it absolutely shows."

Zahava Giffin, a parent
More parent feedback
"Now that we see what Atideinu is doing for these boys we want to recommend others."

Rabbi Asher Newman, Hebrew Academy of Cleveland
More school feedback
---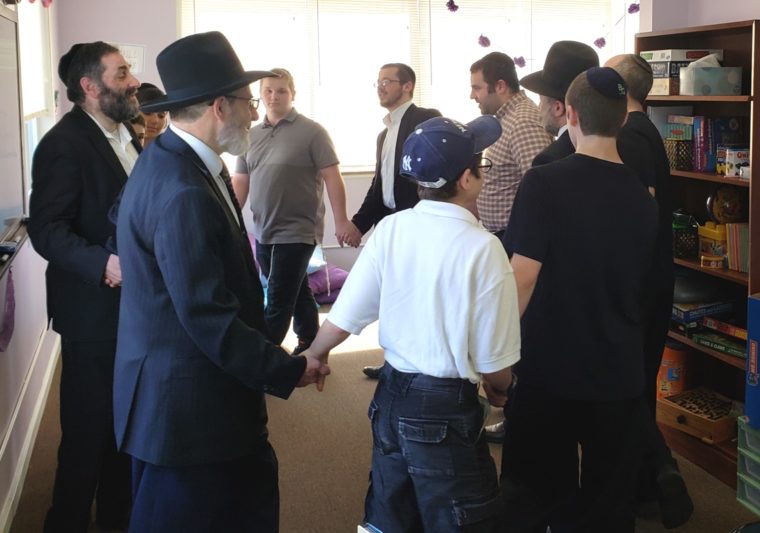 Alumni Results
Program assessments show that the Atideinu Alumni program helps its graduates maintain the tremendous growth that they've achieved in the Atideinu base program.