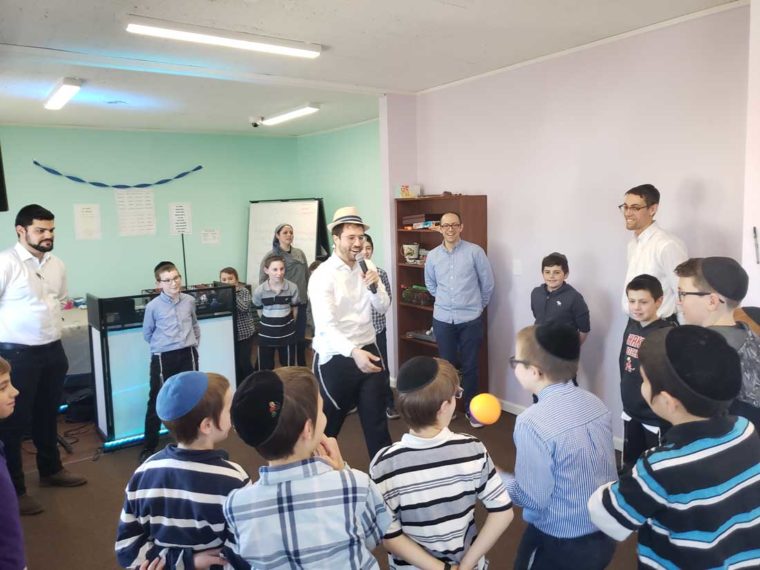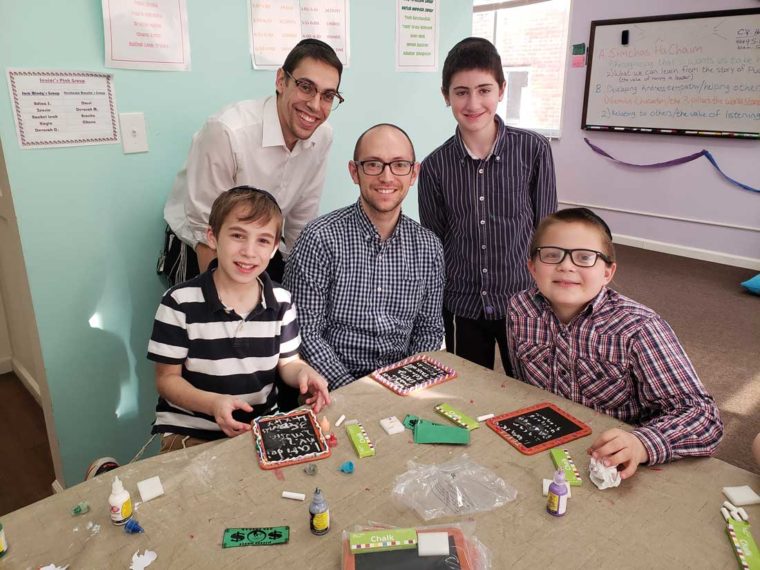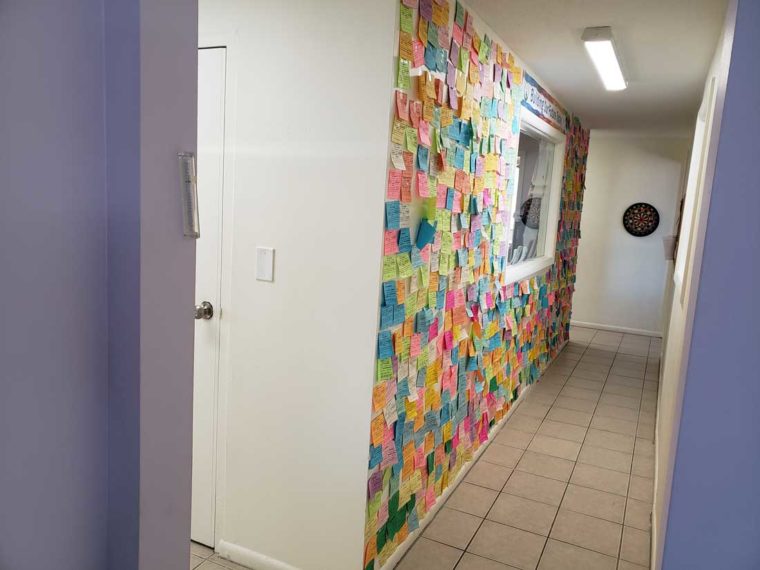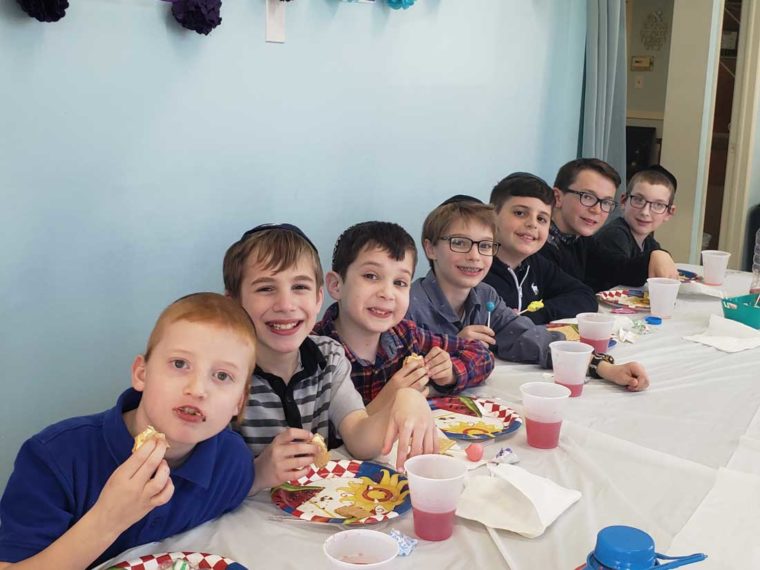 Dear Parents,
Can you believe that we are already in Nissan? It is hard to imagine that this is our last week of Atideinu until after Pesach vacation. After our double Adar, we are excited to head into the new month with brand-new themes.
We broke out Adar Beis with another fabulous concert from Mr. AY Nakdimen! We are so fortunate and grateful that he graced us with his presence and put on another fabulous event for us. The boys have an awesome time playing, singing and dancing together. Check out some videos from the event on our website!
As the month continued, we made many projects dedicated to Simchas Hachayim and Purim in general! The boys each received their very own "happiness" chalkboard and identified at least 5 things that make them happy. It was so fun to see how unique everyone's passions and interests are! We also read a poem called "A Smile is Infectious," and decorated frames for that as well. The boys internally identified someone who they think is a genuinely happy person and verbalized one character trait that they notice that the person possesses. The boys labeled a wide variety of traits, such as kindness, friendliness, a good sense of humor, taking things in stride, compassion, always having a smile on their face and many more.
The groups played a Purim version of the "Headbands" game, as they continued to practice putting themselves in someone else's shoes. The kids had to think about who was asking the questions and how they would interpret the answer, to help them guess which character they were. We also spent a session creating the beautiful Purim project that your son brought home! The kids worked so hard on properly completing the many steps required to successfully create the 3D look for the project.
I'm delighted to announce that this month we had our second Middos Mention party of the year! With a whopping 970+ Middos Mentions written, our wall is completely filled from the floor to the ceiling. The kids celebrated with a s'mores party as they each recalled one Middos Mention that they received since the last Middos Mention party. It's tremendously gratifying to witness the tangible increase in the children's self-awareness and self-esteem as they confidently recalled Middos Mentions for "resilience", "perseverance", "consideration", "resourcefulness", and many, many more.
I'd like to end off with a short note about the weather change as it impacts the children at this point in the year. Over the years, we've noticed that when the weather starts to perk up, kids often start resisting coming to Atideinu. This is completely normal and understandable and one of the reasons that we wish our location had an outdoor recreation area! If your son starts to resist attending sessions, please don't hesitate to reach out to Tova to brainstorm some approaches to take with him.
I wish you and your family a wonderful Pesach and am looking forward to picking back up on April 30th, IYH!
Sincerely,
Chana Perel Handler
Director, Atideinu