When you visit Atideinu, one of the first things that you will notice the level of engagement and passion of our staff.

These highly-educated professionals are wholly committed to the growth and enrichment of our children.

As a staff, our goal each and every day is to provide the children of the community with the skills they need to thrive socially and emotionally.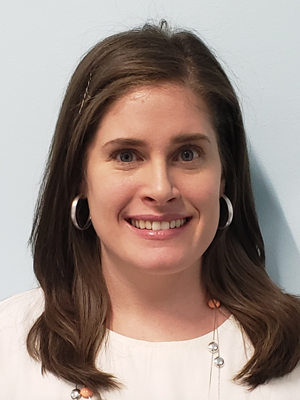 Chana Perel Handler, MSW, LISW-S
Chana Perel received her Master's in Social Work in 2010. Over the past 10 years, she has worked with many populations and demographics, including families and children, geriatrics, community and school-based therapy, outpatient and foster-care treatment, corrections and inpatient Mental Health. Chana Perel has a passion for helping children and young adults become the very best version of themselves. She firmly believes in the importance of self-actualization – helping people develop their own sense of identity, self-worth and purpose.
Rina Radcliffe, BA in Special Education
Rina received her BA from Cleveland State University in 2013 and has been teaching in Hebrew Academy of Cleveland for the past several years. A born and bred Clevelander, Rina has a passion for helping young people develop skills early in life. In addition to Rina's teaching experience in all different settings with multiple demographics, she was an alumni advisor herself in the alumni program's first year. Rina combines her talents in every area with her teaching and alumni advisor experience to create and run an amazing alumni program for Atideinu graduates.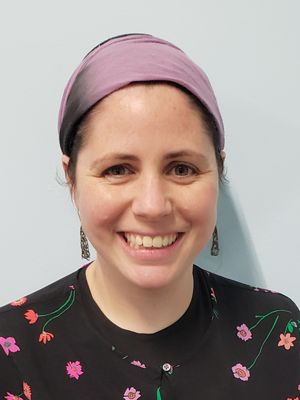 Tova has a Master's in Social Work and many years of experience working in the education and mental health fields. She loves being a part of the growth and development of children of all ages. Having worked extensively with teenagers for several years, Tova particularly values early intervention. When Tova first heard about Atideinu, she was excited by the idea of empowering young children. Her multi-dimensional experiences and clinical perspective have added another dimension to the capacity of our staff.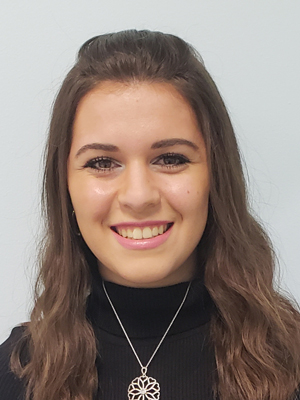 Bracha is currently in college pursuing her Bachelor's Degree. She has many years of experience working with children of all ages and settings, as well as one on one mentoring. In addition to Bracha's position as Program Coordinator for Atideinu, she is currently a teacher in the Hebrew Academy of Cleveland as well as a private instructor for high school students through Tree of Knowledge. Bracha's strong love for working with children helps her develop close and long-lasting relationships with them. She has a passion to help them develop and grow into the very best people they can be.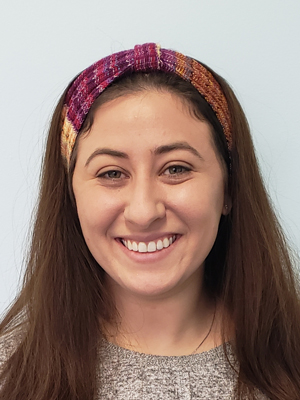 Shayna attended Stern College for Women, Yeshiva University where she earned her Bachelor's degree in Judaic Studies. Shayna has several years of experience working at the Orthodox Union in New York City as a member of their NCSY Alumni department. Additionally, Shayna spent two years working for NCSY Summer Programs. Shayna is looking forward to using her organizational and operational skills to help Atideinu function at its maximum capacity.

Communications Liaison/Team Leader
Devorah's passion for working with children, combined with her experience in many diverse social and educational venues, make her a core Atideinu staff member. Devorah has experience working at the Hebrew Academy of Cleveland, Yeshiva Darchei Torah of Far Rockaway, Torah Academy for Girls and The Friendship Circle.
Her warm and understanding manner enables her to create strong and nurturing relationships with everyone around her. Devorah is currently pursuing an advanced degree in the field of Behavioral Health.

Nikki earned her BA in Liberal Arts while studying in Israel the past few years. While working towards her BA, Nikki served as a Madricha for first-year seminary students. In addition to her role as an Atideinu Team Leader, she is currently a teacher at Yavne High School. She has also acted as a mentor and friend to many teens and young adults in the past and is an Alumni Advisor for one of Atideinu's graduates. Nikki feels strongly about facilitating the self-development of young people, which makes her a perfect fit as an Atideinu Team Leader.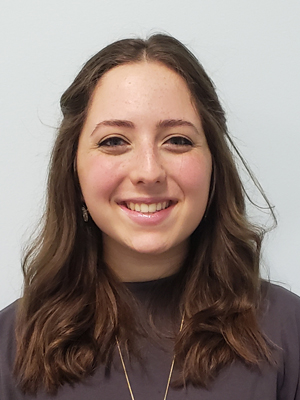 Brochy is currently in college working towards her Bachelor's Degree in Education. She recently returned from Israel where she participated in a teaching program while in seminary. Brochy has more than five years of experience working with younger children and has several years of experience as a teen mentor as well. In addition to her role as an Atideinu Team Leader, Brochy works at the Hebrew Academy of Cleveland, gaining first-hand teaching experience in a classroom setting. Brochy brings to Atideinu her passion for guiding children through education and relationships, making her a wonderful asset as a Team Leader.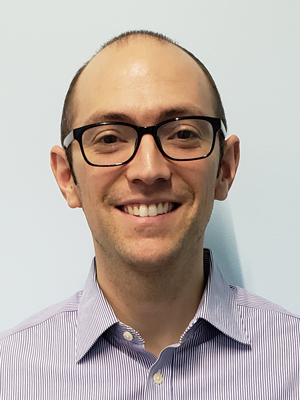 Daniel has over ten years of experience working with families and children in a wide variety of settings. Daniel has worked in residential treatment, foster care, schools, homes and outpatient settings.
In addition to his Team Leader position in Atideinu, Daniel works at a private practice and is a Supervisor in a non-profit Social Services agency in Cleveland. When Daniel joined Atideinu in 2015, he brought a spark and energy to the group that instantly made him a loved and valued team member.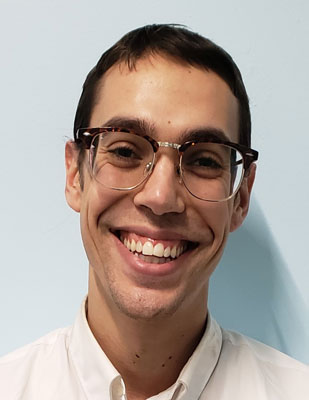 Sholom has several years of experience working with children in various settings. He has a strong desire to help bring out the potential in each and every child he works with. Sholom's easy-going demeanor and genuine interest in each child makes it natural for him to build strong and meaningful relationships with our participants. Sholom is currently in his third year as an Atideinu Team Leader and his second year as an Alumni Advisor. His commitment to fostering growth in our children is an asset to the entire Atideinu program.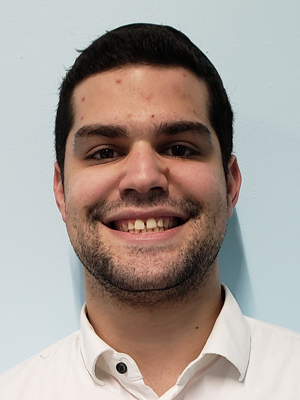 Yehoshua is completing his Bachelor's Degree in Behavioral Science and has more than three years of experience working with parents and educators to help children thrive in a classroom setting. Yehoshua has also mentored many children over the years and currently doubles as an Alumni Advisor to an Atideinu graduate.
Yehoshua's insightful perspective assists Atidienu's children with their social and emotional development.
Praise for Atideinu from an Educator
"I applaud Atideinu for its positive affect on my fourth grade students. Through guided discussions and honest group activities, plus loads of fun, the girls are taught to nurture their strengths, build social connections, and thus acquire self-esteem.
I believe ages 10-12 are the optimal time to build these skills so that the girls will be able to confidently navigate the teenage years. Atideinu's proactive approach is the preventive measure that is 100% better than trying to seek a cure for more complicated problems that could arise."
Teacher in Hebrew Academy of Cleveland
Sponsorship Opportunities
As you can imagine, attracting and retaining talent of this level requires a significant financial commitment.

Please consider donating to keep our staff thriving and growing!